About Bungalow Software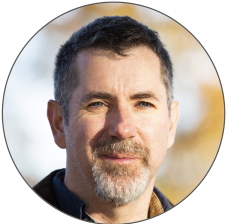 Founder, President
Our software was developed by a small team with deep expertise.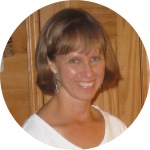 Terri Nichols
Founder, Clinical Consultant
Dr. Richard Katz
Clinical Consultant
50 years of creating speech & language software, Clay & Rich
40+ years of clinical treatment experience – Terri, Richard
12 years of clinical research experience – Terri, Richard
How it all began
Terri Nichols was frustrated. A speech-pathologist providing therapy to stroke survivors, Terri's therapy time was limited. And stroke recovery takes a lot of therapy. Most of her patients could not afford all the therapy they wanted and needed. And the Plateau Paradox meant that insurance coverage was limited. Her patients needed an economical way to get a lot of speech therapy practice at home. So she turned to her husband, a computer programmer...
Terri explained in detail the methods she used for providing practice therapy. She also showed him worksheets she created as "homework" for her patients. Clay, in turn, developed the Aphasia Tutor computer (software) program. What started as a 2 week project turned into a year long process of tweaking and refining the programs.
Bungalow Software was born. That was 1994. It seems like last millennium.
Our newest program i the web-based MoreSpeech.com
"Bungalow, like the house"
Bungalow? Doesn't sound much like a software company, does it? That's because the goal of the company has more to do with home-therapy than software. Terri & Clay's goal was to provide software that speech therapy patients could use in their home, so they named the company in honor of Terri's home, a Bungalow. Bungalow Software has since moved out of that house and across town (across the street from Intel) then across the country to Blacksburg Virginia (about 2 mile from Virginia Tech), but the mission remains the same: providing economical, high quality computer software to assist in speech-language recovery.
Bungalow in the News
Our press coverage isn't so much coverage of us as it is coverage of innovative healthcare professionals who happen to use our software.
Presentations
Clay and Terri have given several presentations at local, state and national conferences. View Presentations